Senior Construction Manager - Rail
This job is no longer accepting applications.
The Role
Key responsibilities include managing the planning and coordination of activities related to the construction program for a package of works within a Sydney Metro project.
The role provides management, professional and technical guidance in the demolition, Station construction and tunneling interface aspect of the works, and monitors activities to ensure that works are delivered to the required standards and in accordance with safe work methods and environmental practices.
The role will manage and work with contractors and service providers to deliver the Works in a collaborative and cooperative manner, to support subsequent construction activities and to ensure the timely and effective delivery of the project.
Experience
Previous station delivery / build experience on large infrastructure projects
Must have previous Rail construction industry experience
Be able to demonstrate the ability to work through complicated Design / constructability issues
Must have relevant local stakeholder experience
Has previous experience in utilities coordination
Knowledge of Track and rail systems
High level of interface management between stations/tunnels
Additional Information
Applicants much have a Rail Safety Card and be fully vaccinated for Covid 19
Apply
Your application has been successfully submitted.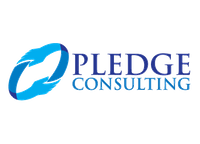 Specialists in PMO & Project Delivery Support