PMO Manager
This job is no longer accepting applications.
The Client
Our client for this role is a faith based organisation, located in Newcastle, NSW who is looking to establish a PMO function to uplift governance and transparency across the portfolio. Some remote working will be available for the right candidate.
The Role
The role will drive the execution and governance of projects by partnering with stakeholders from all key functions to enable strategic support, coordination and execution of the PMO pipeline. The PMO Manager will provide enterprise leadership on total project interface which will entail supporting the end-to-end process from project selection, planning and management, communication with stakeholders to project reporting.  
As a greenfield, start-up role, the position will influence stakeholders across the organisation to engage in the integrated project management framework and will be vital in leading change management in line with the long term organisational strategy.
The PMO Manager will be responsible for:
Manage the core functionality of the PMO including Governance & Reporting, Schedule Management, Scope Management, Cost Control, Quality and Risk & Issue Management
Support the 'C' Suite in decision making through providing robust data and data analysis
Providing strategic oversight of projects including optimising interdependency of projects across all agencies. The role and will capture, control, report and analyse data to track progress of key initiatives against financial and operational parameters in order to monitor project governance and ensure a continuous improvement approach
 In establishing the PMO, the priority will be leading the development and maturation of an integrated project delivery framework to ensure a standardised project management system. This will mean establishing, implementing and maintaining tools, templates and governance to deliver effective and consistent project management and engaging with stakeholders to understand the effectiveness and value of the PMO.
Skills and experience
To be successful in this role you will be:
An experienced PMO Manager ideally with experience in a faith based organisation or not for profit
An excellent communicator (written and verbal)
Great interpersonal skills
High energy
A passionate PMO person, ideally considered an expert in your field
Experience with business projects (not just IT)
If you believe your skills are in line with our requirements we would love to hear from you today!
*** Please don't apply for this role unless you have more than 5 years experience as a PMO or EPMO Manager. This is not an IT role. Candidates must be vaccinated against Covid19****
Apply
Your application has been successfully submitted.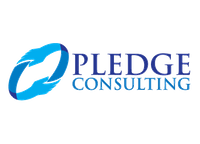 Specialists in PMO & Project Delivery Support